How it works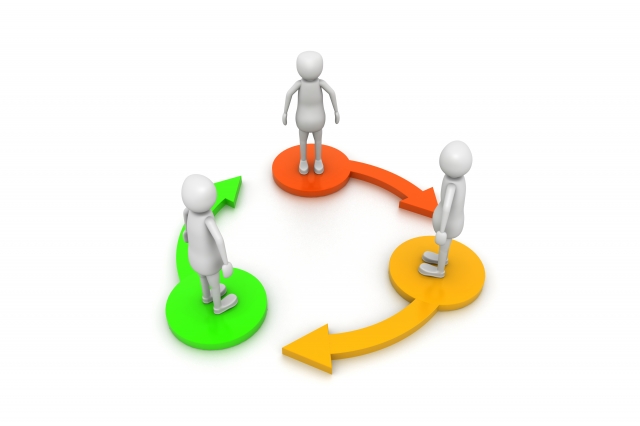 Almost any type of business service can be exchanged with members all over the world through The Startup Exchange Network. Using the system is easy.
To start, first register on The Startup Exchange website and create a short personal profile.  You can then place an ad on the website, either offering a service or requesting a service.   At any time, you can amend your profile, place an ad, or respond to an ad.  All the members can check the website to see what is being offered, or post an ad about what service you need.  You can then either email directly, call or Skype the contact to discuss.  You determine with each other if and how you want to proceed. Members are simply agreeing to accept an additional form of 'currency' (points) as payment.
How do I begin?
The first step in joining The Startup Exchange is to create a user profile.  On the introductory page, click on Personal, and Profile, and create your own personal profile.  Fill in as much information about you and your company as possible. Choose the business sector that fits best with your profile. You select a password, which will allow you to sign in. Once your name and password have been approved, you can start using the system.  This takes only a few minutes. Companies located in member incubators can start using the network immediately.  Individuals who want to become a member of The Startup Exchange pay a small fee to use the system by following instructions when creating a profile.
How do I place an ad and search for a service?
Members can publish ads and search for services.   If you are looking to expand your business abroad, first select the target country where you want to expand.  You can either search by country for an ad that matches your requirements, or post an ad stating what service you are looking for. You can also place an ad that you think might be of interest to other companies located abroad and interested in your home market or skills.  To proceed, under Personal, click on Advertisements. Then, either search under Offer or Wants, depending on if you are offering a service or want a service.  If you are placing an ad, you fill in the form with all of the information that you have, and include a photograph if appropriate. Under 'Experience Level', please choose the level that best describes your experience in that particular service (if you are offering a service) or the level that you are looking for (if you want to 'purchase' a service).
How can I read all the ads posted?
It's easy to read all the ads posted. Just click on Advertisements, then click on Offers or Wants, depending on what you are looking for.  If you click on Advanced, and type if a particular word, then you can search for all the ads in a certain category.
How can I see if someone can pay for a service?
All members can be checked to see if they are capable of paying for a service.  Click on Search, so that you get a list of choices, then click on Members.  Look up the member by typing in the name or part of the name or the login name. Then click on Search.  A list of names will come up and if you click on OK next to View Report, you will be shown a report, which includes the account balance, and if there are any incoming invoices that are still open.  Members of The Startup Exchange are able to have a negative balance to a maximum of 20 points in the first year.
Agree on the service, time period and payment?
If you find an ad that responds to your requirements, send a message to let them know you are interested. Under Messages, select Send, and a new message form will appear. Fill in the information, stating what you are looking for, asking questions about the service, etc., and send the message.  If you still need more information, you can always arrange a Skype call or simply exchange emails to agree on the service and how to proceed.  When you are ready, confirm the service to be rendered, the time period, payment, and any other relevant details in an email. As soon as the work is completed, the service provider should send an invoice to the member who has received the service billing him/her for the agreed upon amount.
How do I make a payment and evaluate the service?
In order to send an invoice, go to the menu and click on Account.
Then click on Member Invoice. Type the first letters of the name of the person to whom you want to send the invoice.  Names will appear, and you can select the name of the person you intend to invoice. Type the number of points you want to charge in Amount, and describe the service or product for which you are sending the invoice. Click on Submit to send the invoice.To pay an invoice, go to the menu and click Invoices. Then select under My Invoices the type of invoice. In this case it is Incoming.Select the invoice that you want to pay,  and complete the information required on the form. Check to make sure that the agreed upon amount of points is indicated and click Submit.
How can I keep track of my points?
The Startup Exchange management team acts on behalf of our members as a third party record keeper. Each member gets a monthly statement of his or her trade account, similar to a bank or credit card statement. At the end of the year, members are provided with a tax statement showing trade activity during the calendar year.  All transactions are recorded and controlled by The Startup Exchange terms and conditions, and by the rules and regulations governing international tax law.If you want to check your balance, just click on Account, and then on Account Information. All payments that you have made that you have received are shown.